Crude oil prices rose in early Asia trade on Friday as political and economic uncertainty kept the commodity well bid.On the New York Mercantile Exchange, West Texas Intermediate crude oil for delivery in November traded at $92.59 a barrel, up 0.06%, after hitting an overnight session low of $92.11 a barrel and a high of $93.54 a barrel.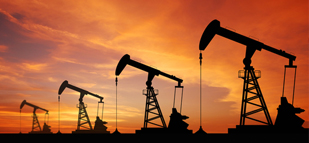 Brent oil rose 0.1% to $97 a barrel on ICE Futures Europe Thursday.Overnight, crude prices traded near session lows despite relatively solid U.S. data, as concerns the global economy is awash in oil watered down demand for the commodity.
News Russia may consider a proposal allowing Moscow to seize foreign assets spooked investors across the globe.A draft law, a response to Western sanctions slapped on the country for its alleged meddling in the Ukraine conflict, was sent to the Russian parliament Wednesday.N
Oil prices rose a day earlier after official data revealed that U.S. crude stockpiles plunged by 4.3 million barrels last week, confounding expectations for a build of 386,000 barrels, though by Thursday, profit taking sent crude back into negative territory.
Separately, official data showed that U.S. durable goods orders dropped by 18.2% in August, after an increase of 22.5% in July, whose figure was revised down from a previously estimated gain of 22.6%. Analysts had expected durable goods orders to decline by 18.0% last month.
Core durable goods orders, which are stripped of volatile transportation items, rose 0.7% last month, in line with expectations, after falling 0.5% in July, whose figure was revised from a previously estimated 0.7% drop.
Elsewhere, hawkish comments out of the Federal Reserve pushed oil prices lower by strengthening the dollar. A stronger greenback makes oil less attractive on dollar-denominated exchanges, especially in the eyes of investors holding other currencies.
http://www.investing.com/news/commodities-news/nymex-crude-oil-prices-gain-in-early-asia-on-global-outlook-310853