The dollar rose to seven month highs against the yen on Tuesday, while the euro continued to wallow at one year lows amid mounting expectations that the European Central Bank will announce fresh easing measures.
EUR/USD touched lows of 1.3115, the weakest level since September 6 2013 and was last at 1.3127.The euro has come under heavy selling pressure in recent sessions amid mounting expectations that the ECB will implement fresh measures as a way to shore up long term inflation expectations after data showed that the annual rate of euro zone inflation slowed to a five year low in August.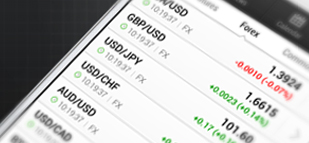 Concerns that sanctions against Russia would act as a drag on growth in the euro zone also continued to pressure the single currency lower.The dollar advanced to seven month highs against the yen, with USD/JPY climbing 0.46% to 104.82.
The dollar was boosted by weakness in the euro and by gains in Asian equities markets overnight, which curbed investor demand for the safe haven yen.Elsewhere, GBP/USD was down 0.22% to 1.6569 ahead of U.K. construction sector data due out later in the session.
USD/CHF touched 10-month highs of 0.9207 and was last trading at 0.9196, unchanged for the day.Earlier Tuesday, official data showed that Switzerland's economy stagnated in the second quarter, with growth dragged down by falling exports and lower construction spending.
On a year-over-year basis, the Swiss economy grew 0.6%, missing expectations of 1.7% and slowing from 2.1% in the previous quarter.AUD/USD was down 0.32% to a one week low of 0.9288 after the Reserve Bank left rates unchanged earlier Tuesday and said that the overvalued Australian dollar is weighing on efforts to support growth.Elsewhere, NZD/USD was down 0.31% to 0.8348, while USD/CAD added 0.23% to trade at 1.0894.
http://www.investing.com/news/forex-news/dollar-hits-7-month-highs-vs.-yen,-euro-at-1-year-lows-306824